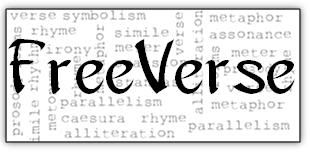 Thanks to Cara of Ooh Books for hosting FreeVerse! Click on the link above for more.




One of those poems I wrote about life in general....


Inhabit


I inhabit
The skin that I'm in
And while
I would like there to be less of it
I'm comfortable.

I inhabit
The life I live now
I harvest the good
Emanating from the work that I do
I believe
That I make a difference
But not everyone buys in
I'm realistic.


I inhabit
The mantle of motherhood
Surprises and sacrifices
Of the first decade
Terrible mistakes made, the sorrow
Of the second.
The wisdom I have brought to the
Third decade
Of being someone's mom.
I'm resilient.

I inhabit
The memories of what was
And spend a little
Time thinking of what will be
I'll love again
I'll inhabit
Other people's memories
When the sands run out.
I'm satisfied.

I wouldn't have it any other way.