Writing Poetry
Unearth crisp verbiage
And soften it, gently.
Use a word that you savor
Uniquely, for once.
Blend the rush of thoughts
That overwhelms you at night
With questions that
Keep you wondering.
Commit them to the page.
Have a palette of adjectives
And adverbs to paint your words
In different tones.
See what textures abound.
Be willing to set aside your
Hard fought battle with verse,
For a time,
Going back to massage and change.
Bend and soothe the words and images.
Feel your pulse and your heartbeat
As they rush through pen to paper.
Lose your own self, release your soul.
Write poetry.
~quidrock
Linked To: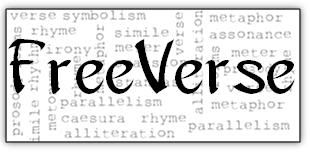 Linking to: Cara Powers FreeVerse.... use the button above.